I thought it would be helpful to show you the exact tools and ingredients we use to make smoothies every day. We only recommend products that we are extremely familiar and that are key to our success at making healthy smoothies every day.
Our Most Recommended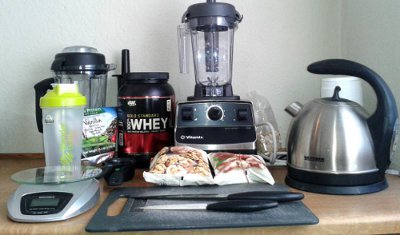 If you look at nothing else on this page, these are the four things that have allowed us and our readers to transition from occasional smoothie-making to making smoothies every day and enjoying the process.
Putting these four things together will allow you to create a "smoothie workstation" that is always on your counter, ready to go, cutting your time in half.
Other Great Tools We Use Everyday